Just got home from Sister Mia's after helping her clean the closet.
Red wine, bullshit and lots of laughter! I can say that it was a long time ago it was so fun to clean;)
Offers some pictures!
One could almost have skipped cleaning, and used the room as
guest rooms
instead.
Nice to rest on the soft surface so to speak! ;)
Wiiiiiiiiiiiiiiie!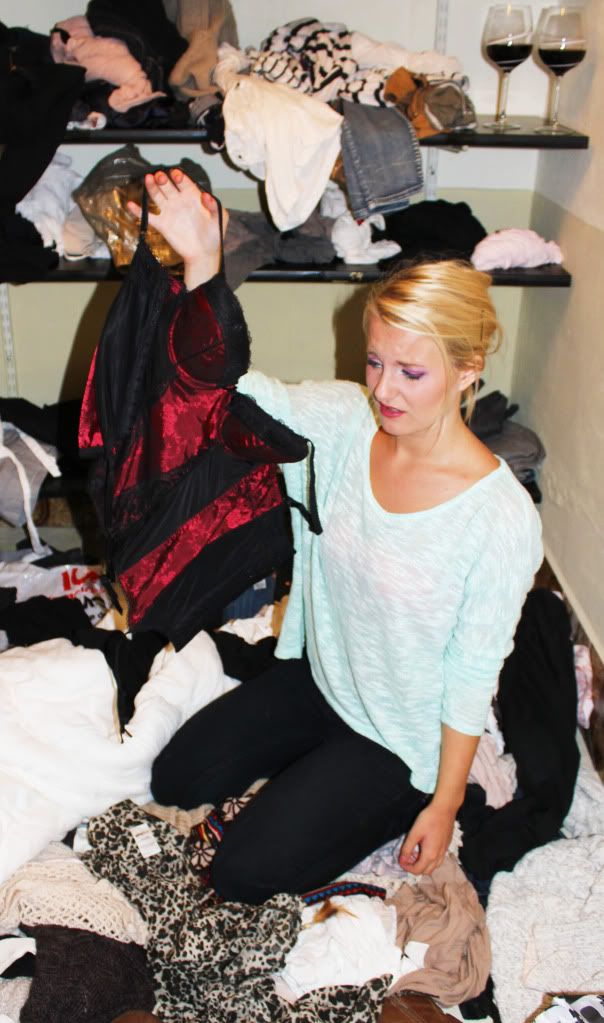 Eeeh, eeeuuuuuuuuuuuuu!
HAS MOTHER SEEN THIS ?!
After a lot of hard work:
Look you can see the floor;)
Now I deserve TWO glasses I think;)
Thank you and goodbye sister yster!