I was in a bit of a hurry when I put on my make-up this morning, so the step-by-step description is not very detailed.
But I managed to take some pictures anyway;)
An up-spiced sweep!
Blue eye shadow on the inside of the eyelid.
Eleven 180 Palette.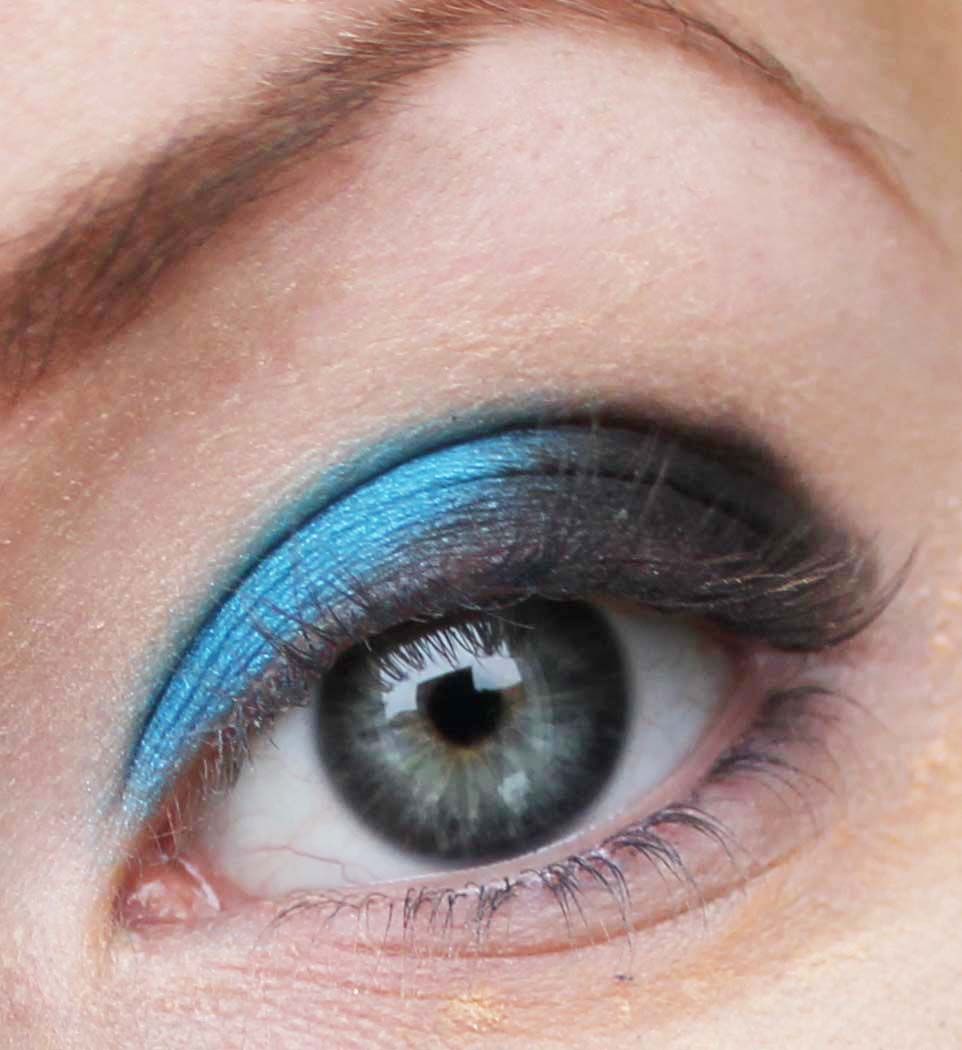 Black
eye shadow at the end of the eyelid.
Blur the edges so that the lines are not so sharp anymore.
Pink lip pencil at the end of the lower lash line and along the entire upper lash line.
Light yellow-white highlighter shadow under the eyebrow, Eleven 180 Palette.
Light yellow-white shimmery
eye shadow in the corner of the eye and on the lower lash line,
Kryolan Eyedust (No.1)
Black mascara
on all lashes.
And the same lip pencil also on the lips :)

Now I'll return to mine and Miska's Saturday cuddle!
Ate fresh baked potatoes with homemade skagen mash, then vanilla ice cream and gino for dessert (fruit with melted chocolate on) And then a glass of wine on it, mums;)
Hope you have as nice an evening as I have!