One thing that most of us (including me) would need to get better at is giving each other compliments!
My blog is almost exclusively about the exterior. But the fact is that you can be as good-looking as you like, but if you are not feel looks good, it does not matter! And a little compliment can do so much for self-esteem.
You often think kind things about others, but do not always say it outright.
Even more rarely do you give compliments to the person personality, and it is the compliments that warm the most I think!
I got such a wonderful compliment once, that still makes me smile.
Me and two friends discussed our looks, and compared ourselves to others to know "what level" they were at. Whereupon my boyfriend says:
"But Helena, you are always so happy and have such an incredibly wonderful personality, so it does not matter how good-looking you are, people will love you anyway!"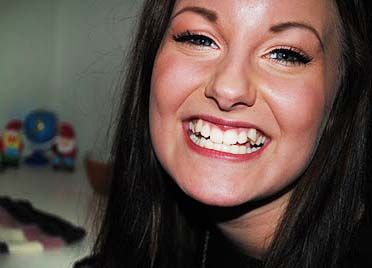 And I really hope with all my heart, that I ever made a person feel at least as good as he made me feel then!
Every second person suffers from complexes, and some feel very bad about their "shortcomings". I really believe that poor self-esteem and general negativity would decrease significantly in society, if we became better at saying nice things to each other.
is good for the stomach! :)