Yesterday before the lobster disc, I ended up in a "clothing situation" that is always just as difficult, but I think everyone has been through it at some point. Feel free to write in such cases! :)
You have to go, and have no idea if you are going to be
fine-tuned, party-fixed or everyday?
Then it's just that
consider
- I would rather be
 for
fixed compared to everyone else, or on the contrary get in jeans and a t-shirt when the rest look like movie stars?
I pulled the rivet… Drove on a long dress, glittery party make-up, high heels and my luxurious "red cap winter jacket" in the evening. When I got there, all the other girls were knitting sweaters and flat shoes.
It did not get better because I can not
scale
crawfish
myself, gets so disgusted that I do not want to eat later (everyone looks at me when I finally try). So Miska had to scale them all for me (
Gulle han
♥
) and I felt like the worst divan! Lol.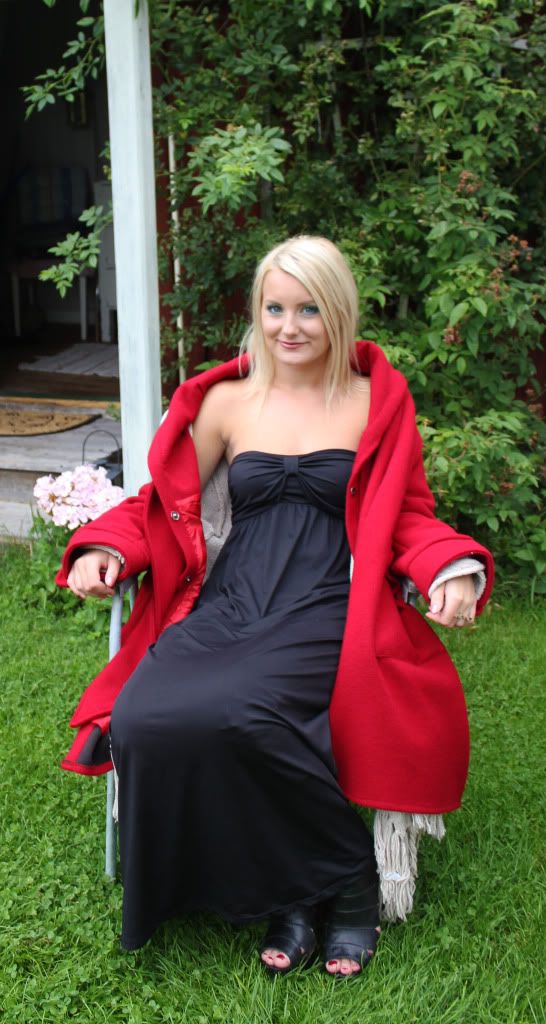 But I was good-looking anyway
;)