Yesterday's party outfit is a look that works both for everyday and for parties!
Party makeup, jewelry and high heels - Real party.
Everyday make-up, large cloth bag and jeans - Stylish everyday outfit.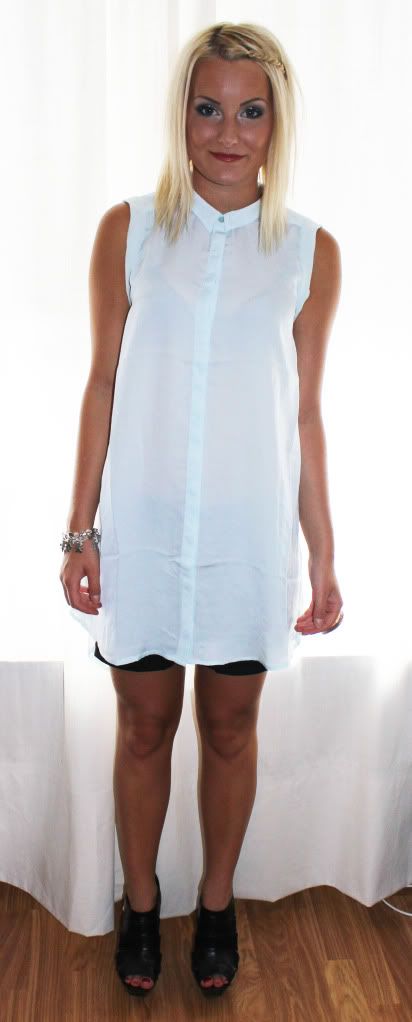 Sleeveless shirt (Size 38) - MQ
Black shorts - Villa
Black heels - Nelly.com
Then I wore a pair of beige shoes almost all evening! Frida's feet got so tired that we had to change;)
This is what I looked like on the way home to Frida!
Bag - Lindex
Solglajjor - Kappahl (Men's Department)
Today's outfit Sloppy set hair and boyfriend's big shirt!