Here comes today's makeup, which is made with my favorite shades from
Glo Minerals
eye shadows.
Available in many nice colors and are super easy to shade with!
GloEyeshadow are pigment-rich mineral eye shadows in vibrant tones. Top quality ingredients, antioxidants and natural minerals nourish the sensitive skin around the eyes. The shadows glide on the eyelid and last a long time. Use them one by one or combine for a unique shade. "
Yellow eye shadow on the inside of the eyelid (Banana)
Pink
brown
eye shadow in the middle of the eyelid,
(Orchid)
Dark brown eye shadow at the end of the eyelid and at the bottom of the lower lash line (Cone)
White (but not chalk white) eye shadow at the bottom of the lower lash line and under the brow (Diamond)
White eyeliner on the inner lash line, H&M.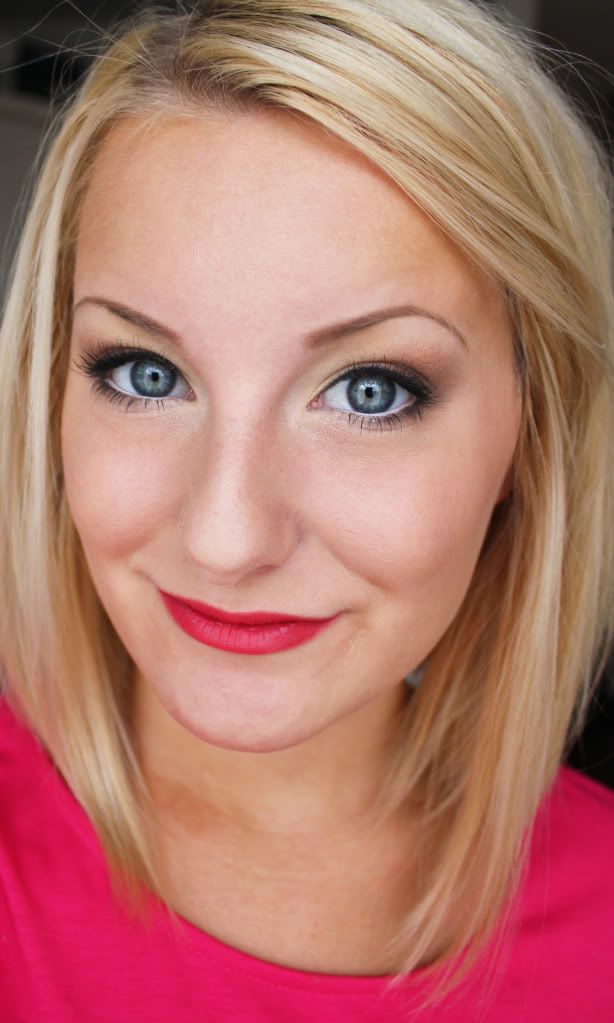 Dark pink lipstick, Eleven 66 Lip Palette.
Now I will soon go to the bus that takes me to fine Kristin! Missing all the girls from school, next week Vacksta starts up again and it feels very strange not to be one of those who go there.
But at least I have one of the brides pretty close to me! :)
Have a nice day everyone!