This morning at 04.00, Miska and I came home to Gimo again. We have had such an incredibly wonderful week in Turkey! Thank you darling for everything 
♥
Here comes a small one
picture bomb
at our hotel in Alanya.
It took a while before I ventured out on the balcony so far that I could touch the railing I can admit, so heaven afraid of heights!!
It took a lot of photography before I managed to look pretty relaxed, haha.
But in the end so;)
This picture was also taken from our balcony.
At the bottom right next to it
RED

White

the deck chair
, Miska is sitting and sunbathing!
Sunset.
It often became cloudy in the evening, and 3 out of 8 days were overcast.
But the other 5 days were absolutely perfect!
Magical view when it got dark !!
Miska and I often sat on the balcony with blankets & wine in the evening / night, heavenly cozy 
♥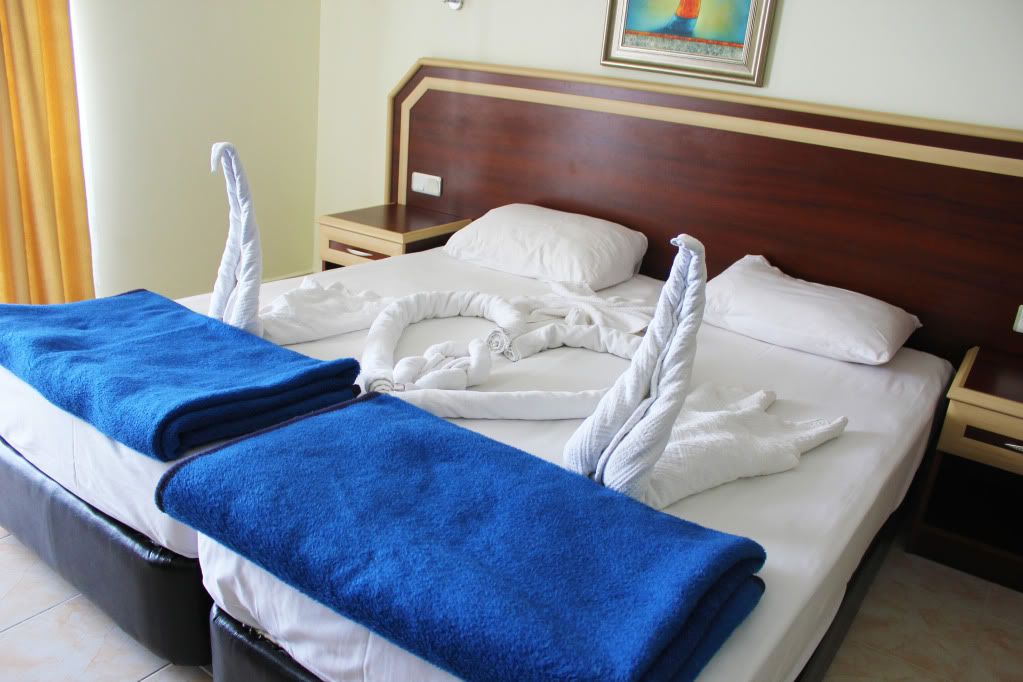 We got a little suspicious when the cleaning lady was in the bedroom for so long…
Then she picked us up and showed how nice she had done !! :)
Here is a little towel baby that was in the heart of the picture above, sweet sweet sweet! :)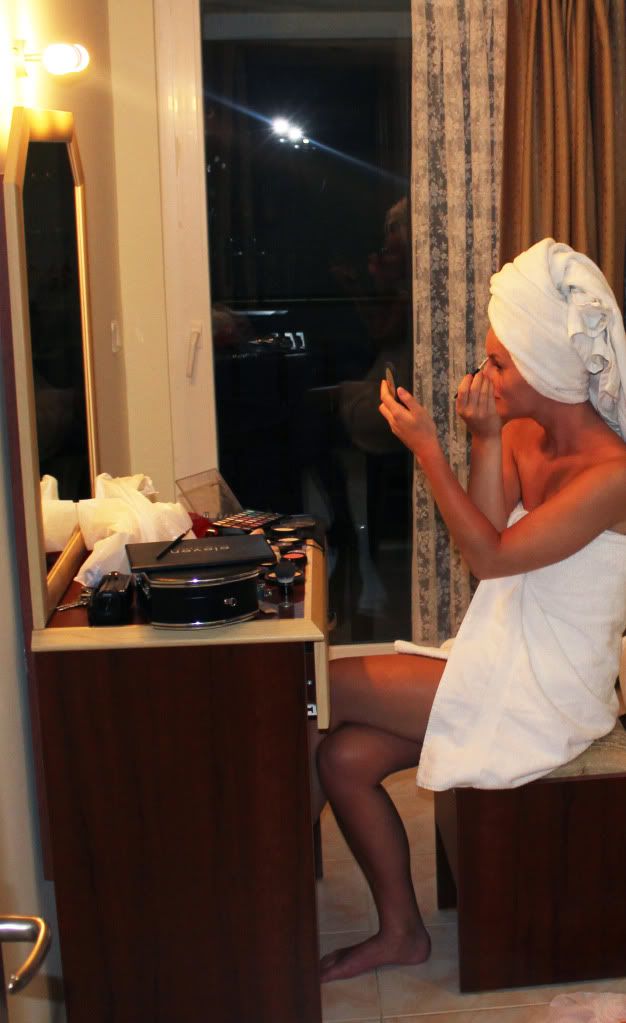 And of course I was very happy when I saw that we had one
dressing table!
I can really recommend Bella Vista apartments if you are going to Turkey, however, it is not so child-friendly due to the height (it was not uncertain but children are crazy, haha)
It was also a bit down to the beach / town. 800 meters if you took a staircase + hill directly down, but that was so
steep
that on the nerve path I had to take off my flip-flops because otherwise I slipped down. And
lactic acid
on the way up we are not going to talk about!
You could take an easier way down as well, but then it took about 10min longer to walk.
Taxi
however, is not that expensive and it was just to tell the reception at the hotel so you had a taxi in 2 min!