In normal cases, I do not feel best when I have a lot of makeup, in everyday life I can easily feel over-made up.
But today's makeup I actually felt
shitty
in! Even though it is "very much". Something like this will be the next outcome :)
Have only used false eye shadows from Kryolan, available in a huge number of colors.
Love them !!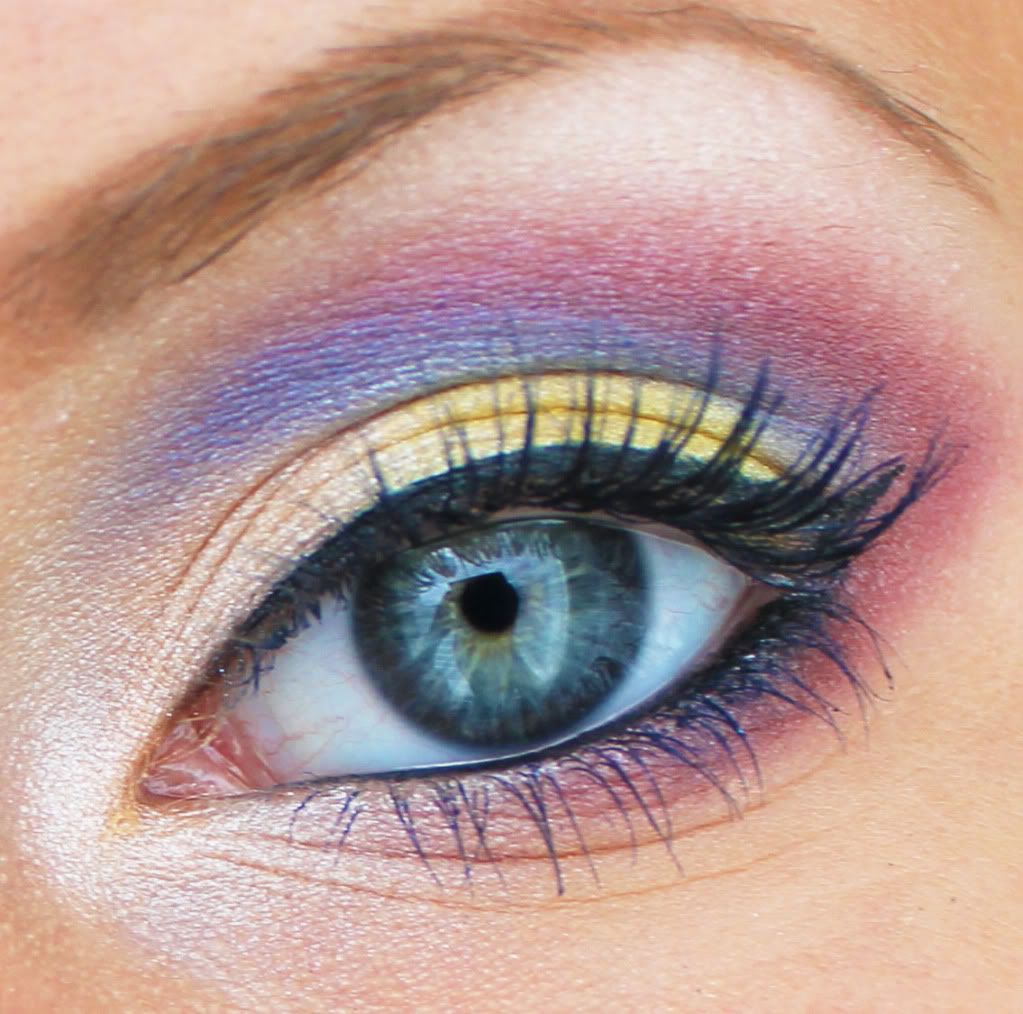 Light yellow-white eye shadow at the innermost part of the eyelid, under the brow and at the innermost part of the lower lash line (No.1)
Yellow eye shadow on the rest of the eyelid (No.31)
Clear blue eye shadow along the globe line (No.22)
Wine red purple eye shadow on the lower lash line and over the globe line (No.11)
Lips - Lypsyl and blush.
Now I will enjoy the evening, after indulging in a rather everyday luxurious day - Several cups of coffee in front

Sex And The City

, and then mozzarella chicken for dinner!
Kiss on is!