Now I'm finally on my way to the capital, god so I've been longing!
In my "make-up fast-post" I wrote that you should always have
the lip gloss
in the handbag, because it can be put on the go.
But became small
shocked
yesterday when I went home with sister Linda, she made EVERYTHING in the bus! I probably would not have made it Det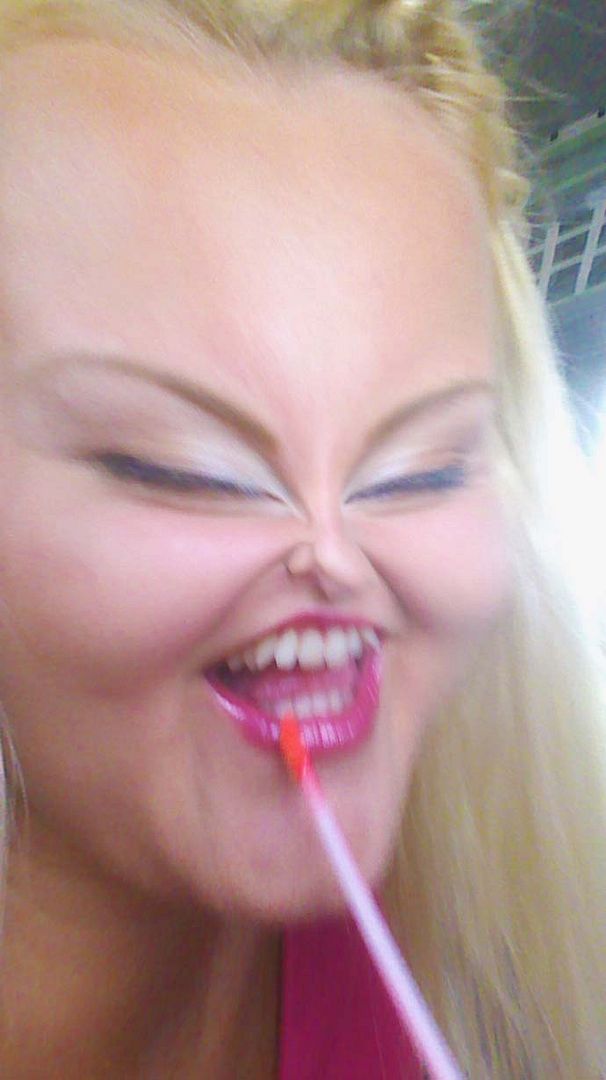 I stick to the lip gloss!
;)