In my future apartment I am planning a really nice make-up room!
Good light, shelves, storage and of course my awesome look dressing table which I already own but do not have room for at home.
But just gets Miskas
kitchen floor
 duga - The make-up bag in full swing and a mirror leaning against the window!
Sneaky photos á la Miska;)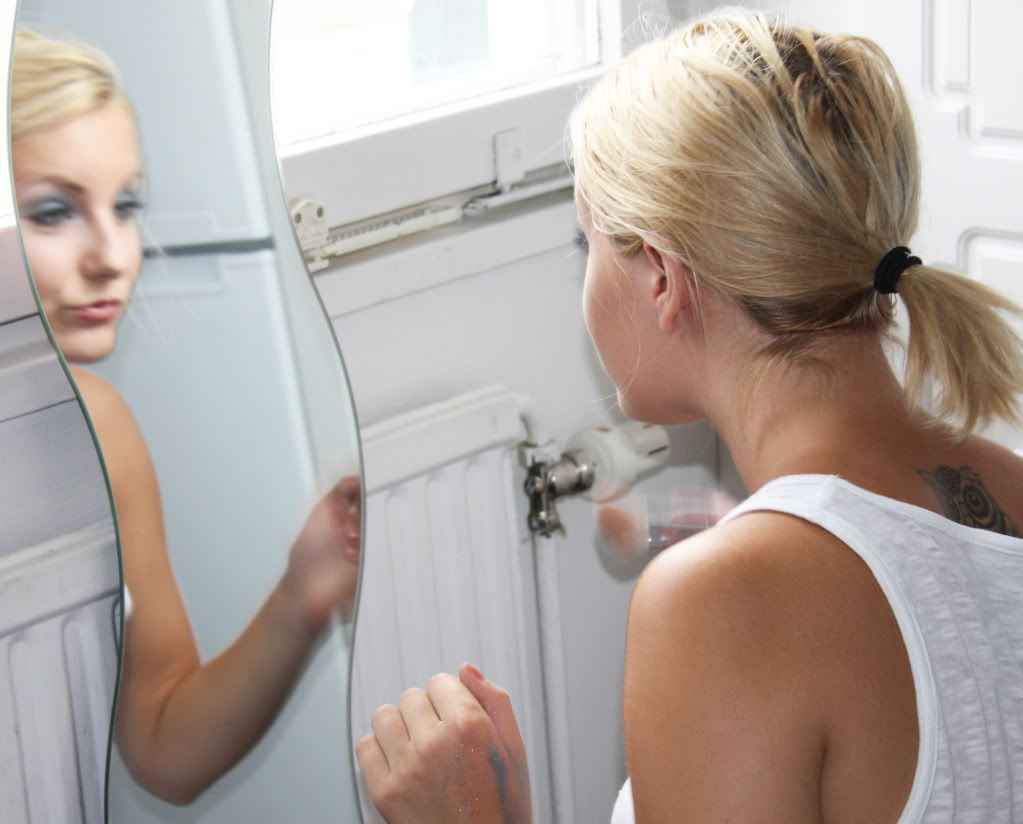 Haha love the mine in the mirror!
When I started putting on make-up every day (just powder and mascara when I was 11 years old) so I always stood on the toilet seat and reflected me in the bathroom mirror! A little short in the rock;)
What does your makeup corner look like?