NOW, today's makeup comes step by step! :)
Made with only 1 eyeshadow, 2 eyeliner pencils and mascara.
Light yellow-white eye shadow on the eyelid and under the brow
(Note: Leave the globe line free, thus creating a "darker shade", without using eye shadow.)
(Barely visible on the inner lash line I see now)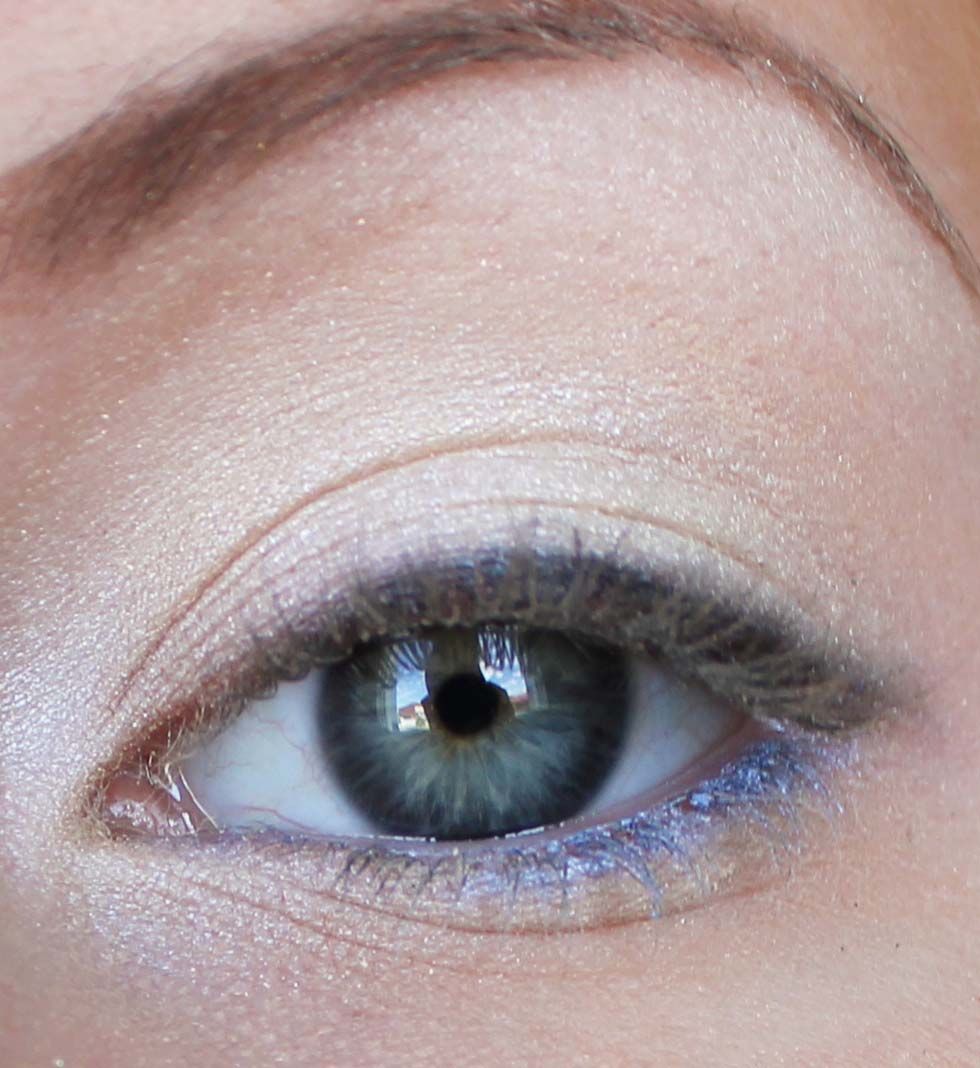 Black quay pen
at the top of the upper lash line,
H&M
.
Navy blue mascara on the upper lashes and the outer lower ones, Max Factor False Lash Effect (Deep Blue)