My body (
and psyche
) is very sensitive to
poor sleep
. Immediately notice if I have not slept well enough.
And now I have not slept properly since last Tuesday, when I barely slept for 3 hours!
It feels in both body and soul, I can say, incredible dizzying and the skin feels like a brick.
Right now I'm lying in bed and nodding every now and then while I write.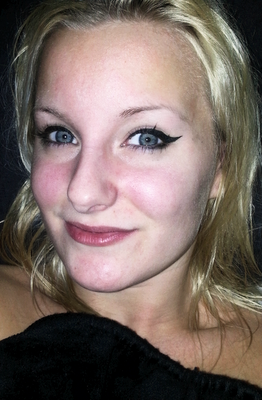 Have even

prepared

makeup for tomorrow with a mammoth eyeliner. Lol.
Everything that saves time is gold!
So you can excuse my bad blog update, me
lovar
that I will get much better soon! I'll just get some beauty sleep first :)