Anonymous sa…
Hello Hello! I need some skin care tips and I wonder if you can have answers! I try to avoid using skin cream as my skin on the face is oily and I easily get white fat spots under the eyes. But now that it's getting cold I have become dry, so I wonder if there is any wrapping or any other cure that you recommend?
Thanks!
I have the same problem, incredibly oily skin that gets very dry in spots in the winter.
I can not say that I have a miracle cure, but a routine with good and well-thought-out products can do the trick!
First of all, oily skin and white patches of fat do not arise from skin cream, but from wrong skin cream! I can highly recommend Bionsen Illuminating Tonic Lotion, it's like a mix between toner and skin cream! Perfect for us with oily skin, moisturizing but not greasy at all.
To completely exclude skin cream in fact, it can only lead to even oilier skin, especially if you are also a little dry. When you then wash your face, the skin produces more "fat" because it think that it is drying up. It will be a vicious circle.
The best face wash which I have tested is Bionsen Soothing Cleansing Foam, suuuperbra !!! Not at all dehydrating, but prevents oily skin.
In the laundry there is also one budget variant which is cruel, it's the soap Lactacyd which is available to buy at most grocery stores. It restores the pH balance in the skin, which in turn prevents oily skin!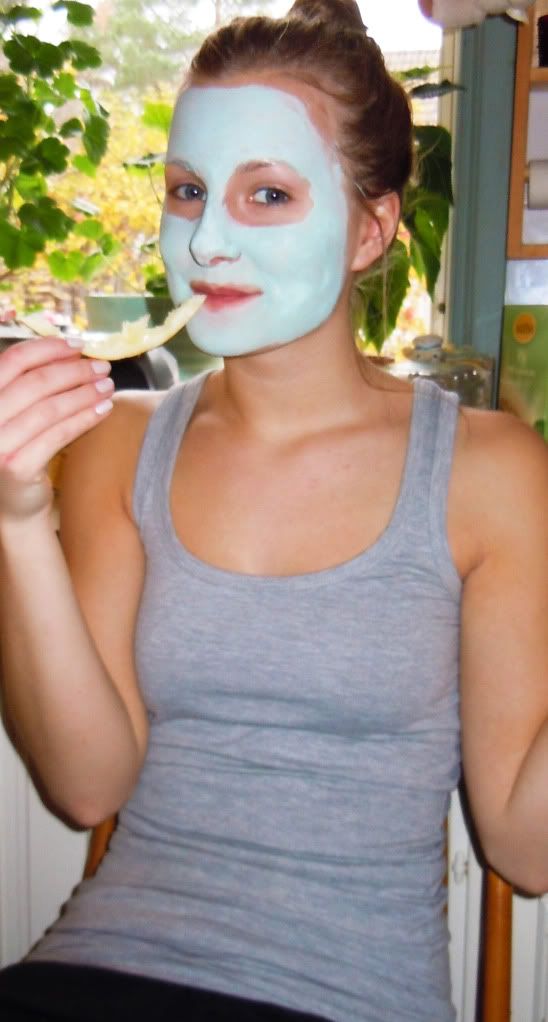 I also sometimes have a face mask, a little different varieties.
It always feels good afterwards, but can not say for sure that it has worked.
Finally, that peela the face about once a week cleanses the skin deeply and removes dead skin cells, which is good for both the oily and the dry.
I do not have a specific peel that I am using right now, I mix my face wash with sugar! Works just fine, and the wallet does not like;)
But everyone is different, my sister Mia has the same problem, and she only uses toner and moisturizing spray!
"I only wash my face with water when I shower my hair about every three days. Otherwise, I use toner for dry skin morning and evening and then moisturizing spray on it! Works great!"
Hope the tips were helpful!