Here is today's make - up, which I barely had time to publish this morning! (Timed)

A make-up that I really enjoy, colorful and stands out a little in the crowd without feeling too much!
Gives a smoky impression without feeling too dark.
(All eyeshadows are from the Eleven 180 Palette.)
Light pink eye shadow on the inside of the eyelid.
Dark pink eye shadow in the middle of the eyelid and at the end of the lower lash line.
Dark gray eye shadow at the very end of the eyelid and a little smoky up towards the globe line.
Purple eye shadow on the lower lash line and along the globe line.
Light yellow-white shimmery
eye shadow at the bottom of the lower lash line, in the corner of the eye and under the brow,
Kryolan Eyedust (No.1)
White eyeliner
on the inner lash line,
H&M.
Navy blue mascara on all lashes, Max Factor False Lash Effect (Deep Blue)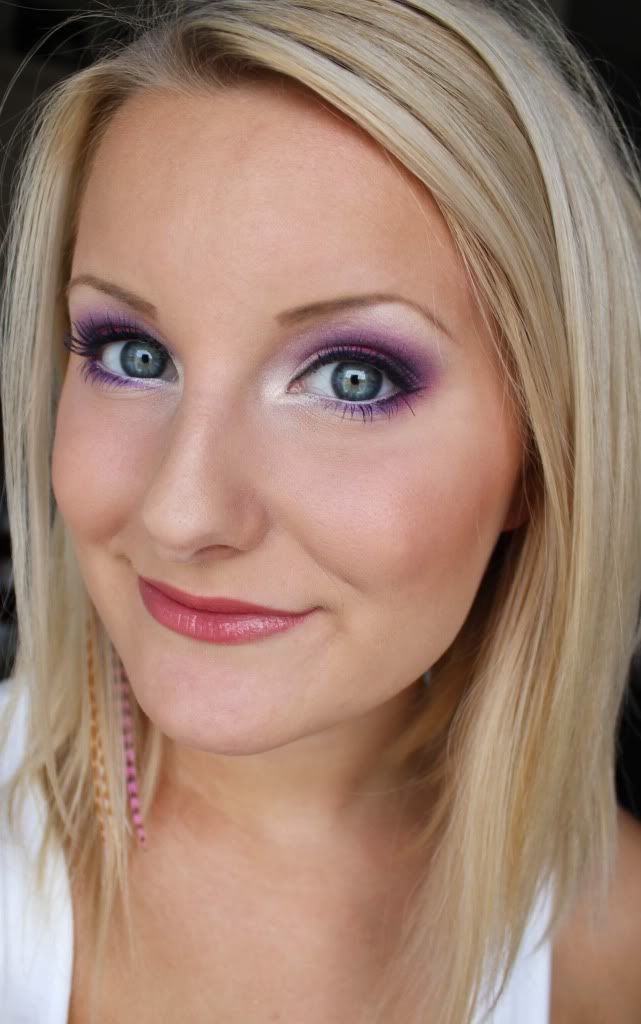 God how fast it felt to blog now, I have started to get used to making step-by-step posts! :)