I remember in my early teens when I had a lot pimples, and every time they talked about Sheercover at TV-Shop I was completely stuck!
Skin care and make-up that care for the skin so that all pimples disappear! Even though I could not afford it, I could not stop looking, haha.
Peeked in Sheercover's website now, they not only have skin care and basic makeup anymore but also eye makeup and lipstick.
You also get bonus stuff if you buy a starter pack, which you always got so hungry for in TV-Shop!
On the website there is also 
make up tips 
on how to apply make-up, how to choose the right shade for your foundation and how to most easily cover problem areas.
The most fun is everyone
before and after pictures
! However, they are before and after makeup, and not the skin itself before and after. But I like´t;)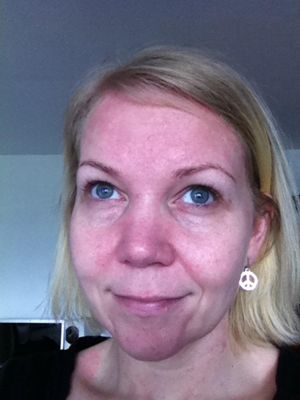 "I feel that I am not as dry in the skin at all and the redness has decreased and I am so happy and will probably never use anything else again!"
I feel almost like 13 years old again, and want to nag my mom "I want haaaaa!"
Have any of you tested this?