Again some problems with blogging, can not edit the pictures (crop and enhance the colors, etc.) and then I would rather wait and publish the make-up when I can do as well as possible.
But when it's like this nice weather out there you should not sit at the computer !! Not you either;)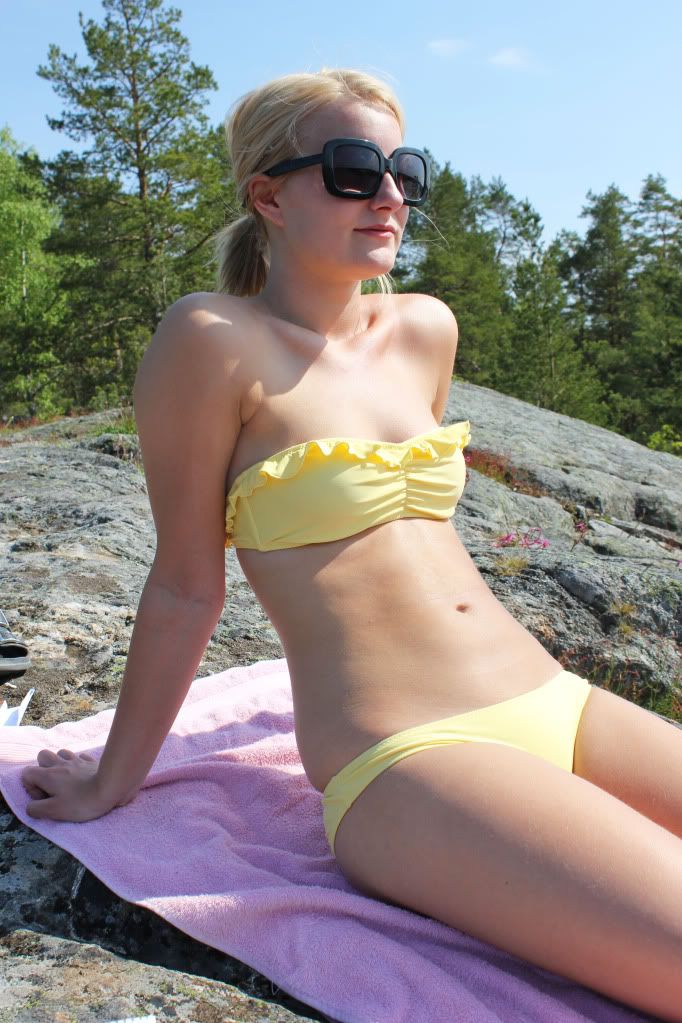 Have finally been able to start using mine
new bikini
, purchased from
Nelly
. Bought size S on the panties, but it was too small so I had to send it back and change it.
Now my M-ass is happy!
:)