Here is the last make-up I did in Turkey, all are very similar but still completely different looks.
I like it! But I will vary the colors more now that I am at home;)
Turquoise
eye shadow sooted at the bottom of the eyelid,
H&M Palette
.
Navy blue
eye shadow at the end of the lower lash line,
H&M Palette
.
Navy blue mascara on all lashes, Maxfactor False Lash effect, Deep blue.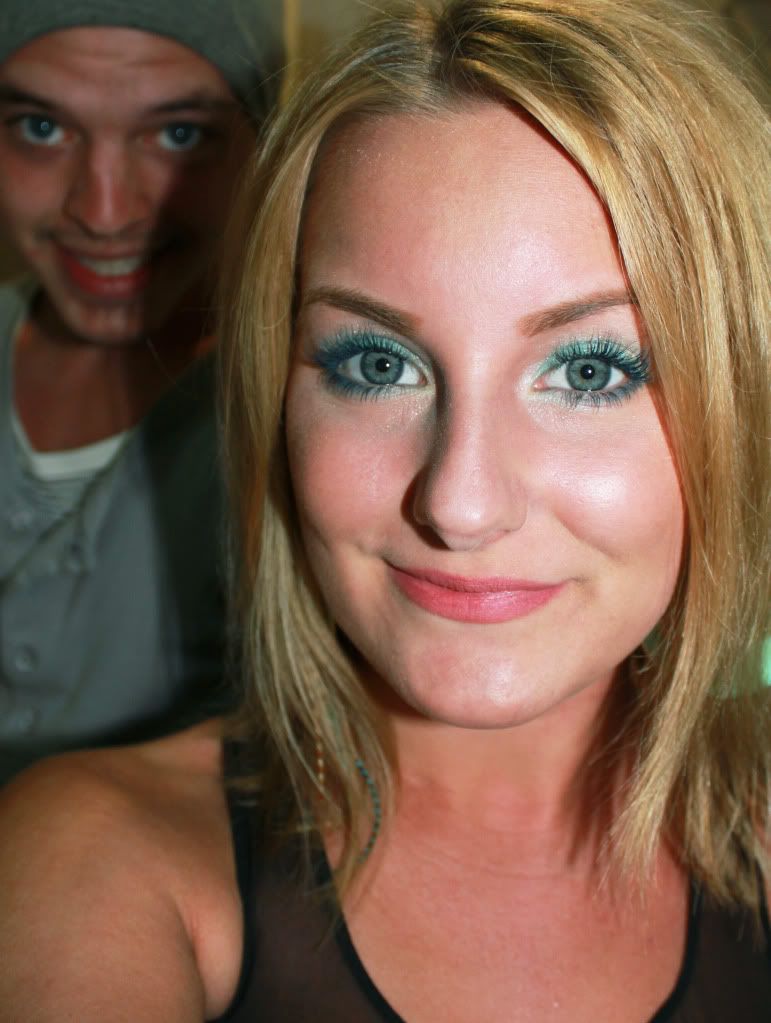 Miska got to be a bit in the Background too;)
Now an evening with lots of people is waiting plug. Will not be able to do anything tomorrow, namely when there is a student record!
How do you spend the evening?
:)