Hello all Walpurgis!
Here is today's make-up, which I am currently watching while I thump music, even though my boyfriend is asleep and the make-up has been washed off;)
Gold eye shadow in the middle of the lower lash line, Eleven 180 Palette.
Blue masscara on all lashes, Maxfactor False Lash Effect, Deep Blue.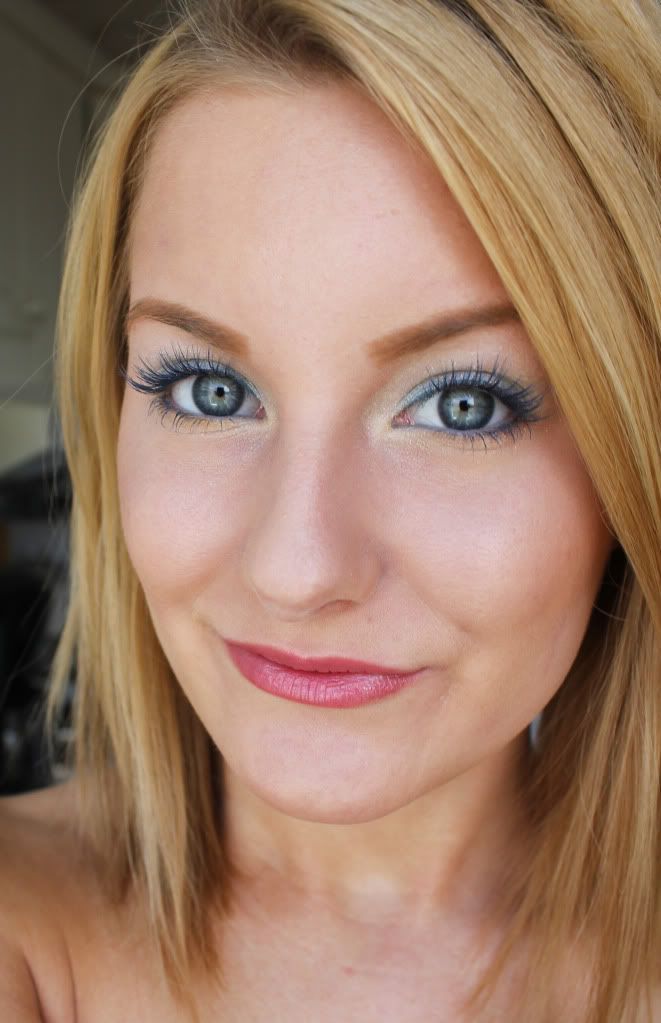 Kiss