Hi fine ni!
Excuse my hugely bad blogging this week…
It has been so much with internships, overtime at work, stylist training, jobs at my sister's café, babysitting, company party, you name it.
In addition, I am redoing the blog completely. Or rather make one brand new blog!
I still have the same domain - imakeyousmile.se, so you come automatically come to my new page. And make-up that I now have on blogspot, I will publish in the new blog a little over and over, because it is so good with a well-stocked archive to look in if you are looking for something specific :)
My old blog will of course remain, and when my new one is ready I will link it!
NOW you get to see Friday's party make-up! :)
When I posted the pictures today, I exclaimed:
- God how handsome I was last Friday!
Miska looked at me a little surprised.
- Oh, so maybe you can not say about yourself…
- Well, of course you get!
And I agree with him. It's clear that I get, and it's clear that I ska!
I wrote a post about giving each other
compliments
these days, but the fact is that the compliments that are probably most rare - are the ones we give ourselves! It feels like a bit of a taboo to do that, but should we remedy that? :)
Unless otherwise stated, the eyeshadow is off Eleven 180 Palette.
Light purple eye shadow in the middle of the eyelid.
Purple eye shadow at the end of the eyelid and along the globe line.
Light yellow-white
shimmery on the inside of the eyelid, in the corner of the eye and on the bottom of the lower lash line,
Kryolan Eyedust (No.1)
Light yellow-white
eye shadow under the brow.
Pink eyeshadow slightly on the inside of the eyelid, over the corner of the eye.
Black
eye shadow at the end of the lower lash line.
Black eyeliner
along the upper and inner lash line,
L'Oréal
.
Black mascara
on all lashes,
L'Oréal volymmascara
.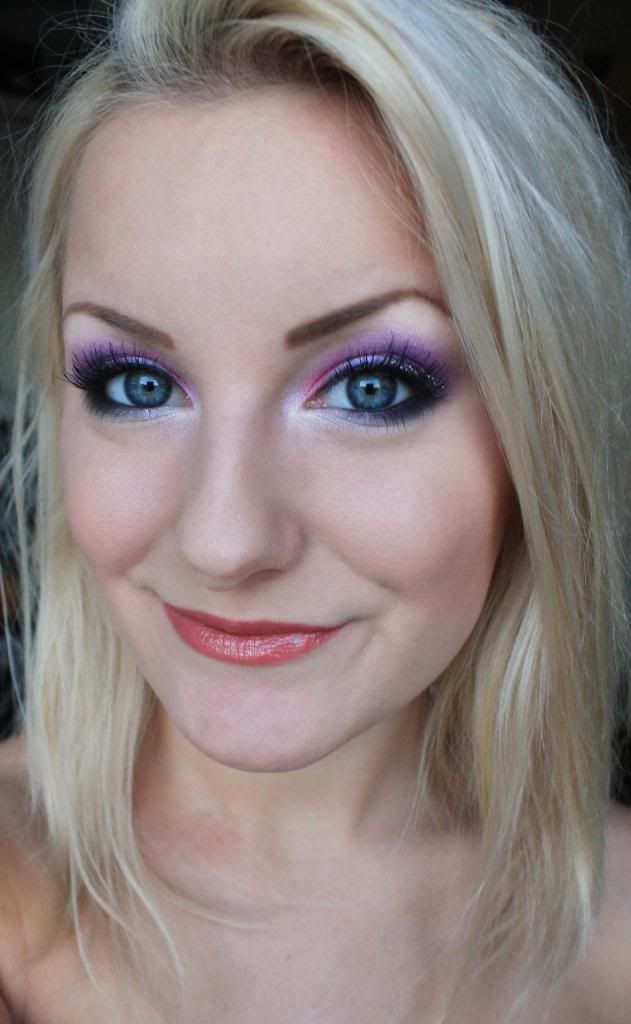 Now I will continue on the new blog layout!