Got home the Halloween makeup yesterday, so you can do fake wounds and stuff like that! A little late, but surely there are many who go to late Halloween parties as well? :)
Miska
was with me and tested the stuff, and he was for seventeen one
natural talent
!!
So today, when I got a Halloween customer a little spontaneously, he had to take care of the wounds;)
Sandra will be in the closet at the newly opened club Pulz in Östhammar, so you who are going there can take a closer look at our masterpiece!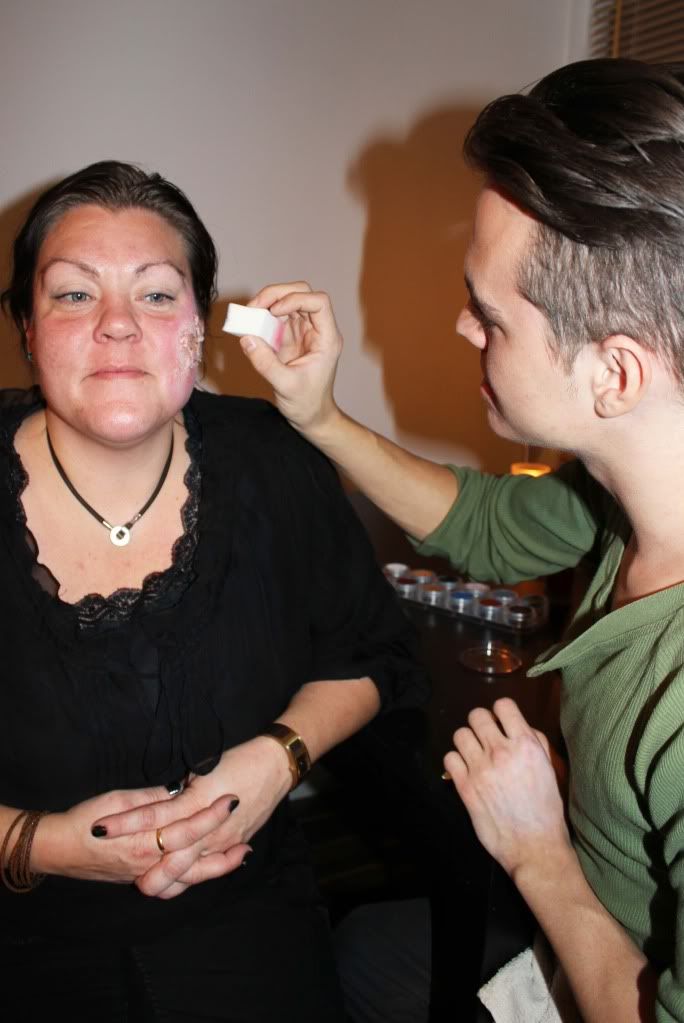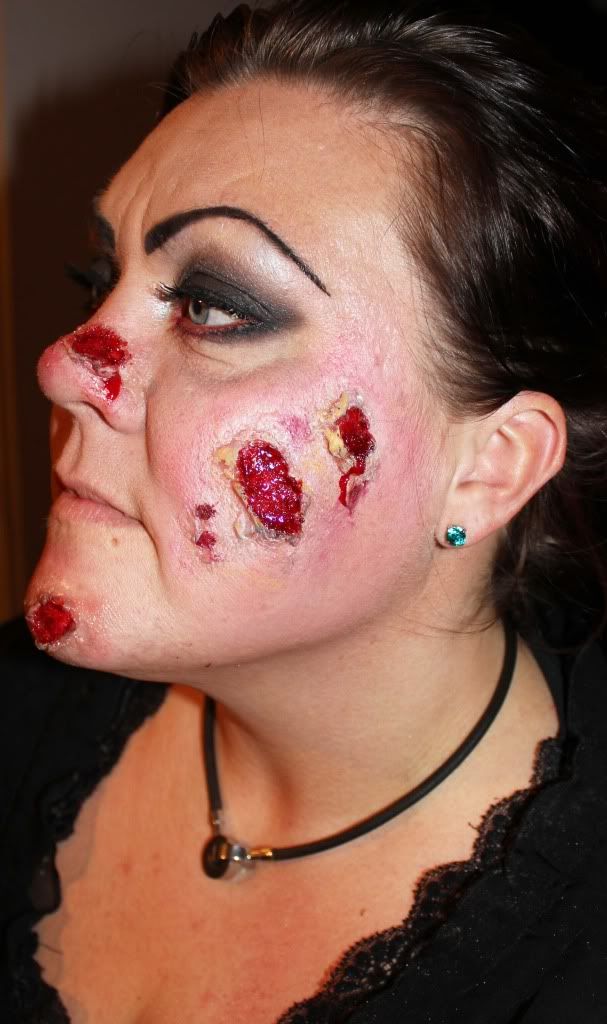 Surely it turned out quite well?
:)