Today I was stressed with both make-up and photography, would work at my sister's café and would rather sleep a quarter longer;)
But it turned out pretty good anyway! Awesome make-up if you have some time on yourself, but also do not want "just mascara".
Also got
the question
today "
do you use any miracle products or? Your skin looks baby-smooth!
"
I, as
careless
with both laundry and products like a thousand now (
shame on you
) and does not have a particularly fine complexion either. The only answer I could think of was that I have a
super good foundation
– 
Glo Minerals gloPressed Base
, solid mineral powder foundation! Love it :)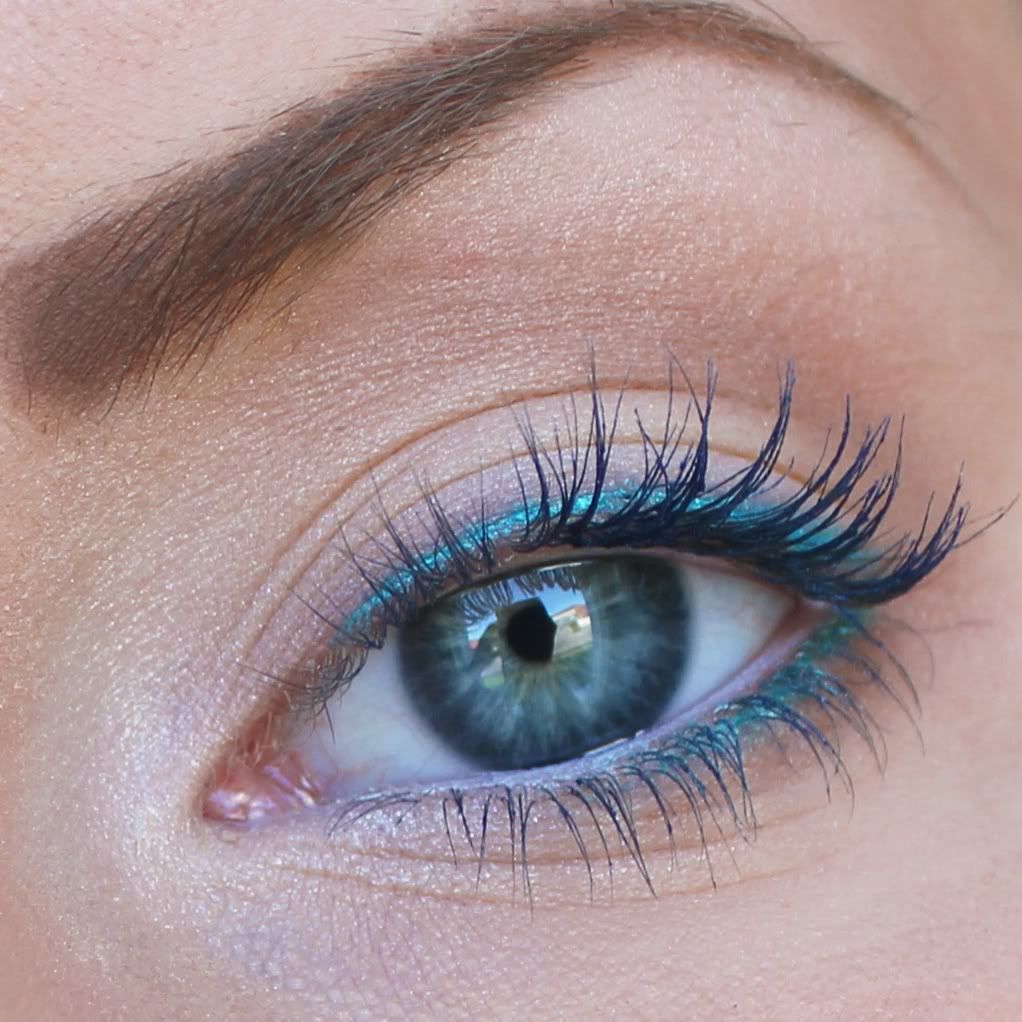 Brown
eye shadow at the end of the lower lash line and along the globe line,
gloEyeshadow (Mink)
Turquoise eyeliner at the bottom of the lower lash line and almost the entire upper lash line, Yves Rocher Waterproof eyeliner.
White eyeliner
on the inner lash line
, H&M
.
Navy blue mascara on all lashes, Maxfactor False Lash Effect (Deep Blue)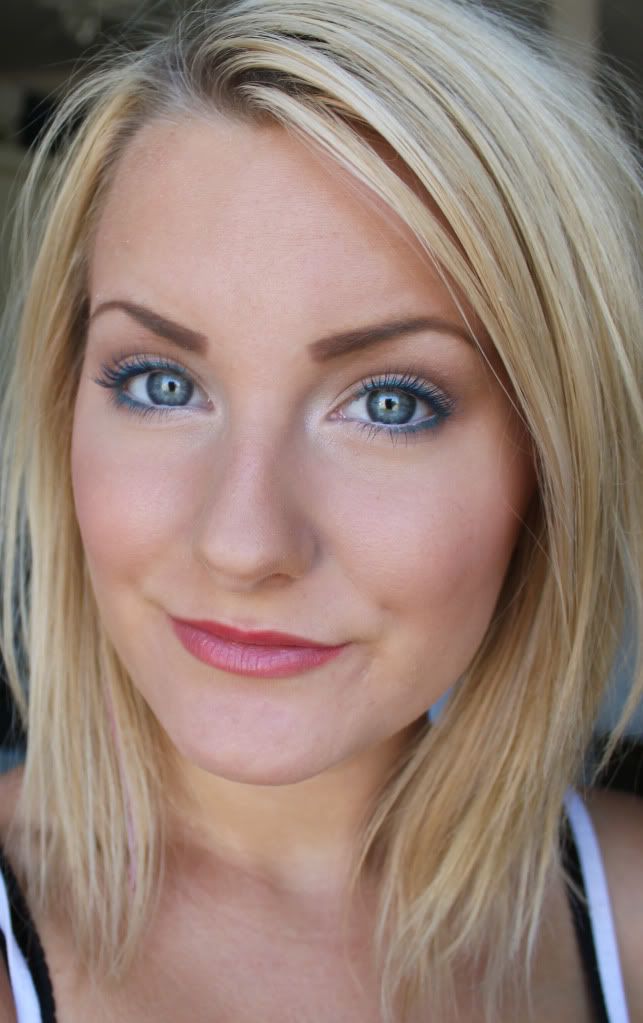 Now I'll probably crawl to bed, I think. So sad to fall asleep alone, and Miska is hanging out with the guys tonight.
I always think "he may come pretty soon, I might as well waitAnd holds me awake. It always ends with me realizing that he is not coming for a long time, and goes to bed after being up half the night unnecessarily.
Someone who recognizes himself, or is it just me who is stupid in the ball? :)
Well, goodnight Darlings!