Good morning Monday!
Here's yesterday's makeup. Did not enjoy it very long though, because I managed to get
acetone
in the eye when I removed the nail polish - and had to stand for a few minutes under running water!
This can happen if the hasp is not on;)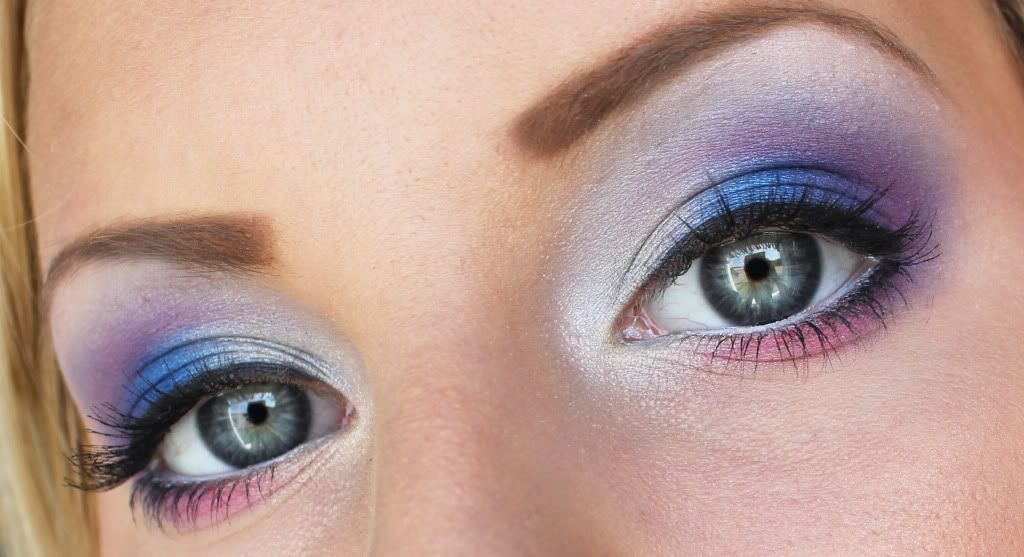 A colorful party make-up in the colors
lila
,
blue
and a little
pink
.
(All eyeshadows are from Eleven 180 Palette)
Light blue eye shadow at the innermost part of the eyelid up towards the brow.
Blue eye shadow in the middle of the eyelid.
Purple eye shadow at the end of the lower lash line and along the globe line.
Pink
eye shadow in the middle of the lower lash line.
Gulvit
eye shadow on the light blue (
to get a more shimmery look
), in the corner of the eye and at the bottom of the lower lash line.
Kryolan Eyedust (No.1)
White eyeliner
on the inner lash line,
H&M
.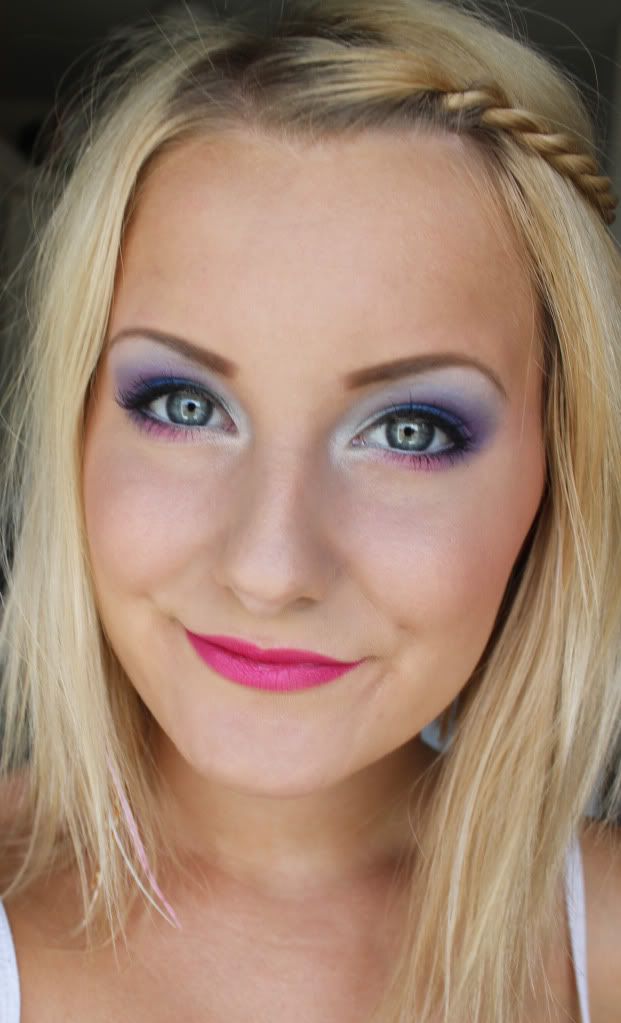 No, now I'll see what this great day has to offer!