My God, how fun we had yesterday !! Long time ago I laughed so much :)
Was really happy with my look too, both outfit and makeup!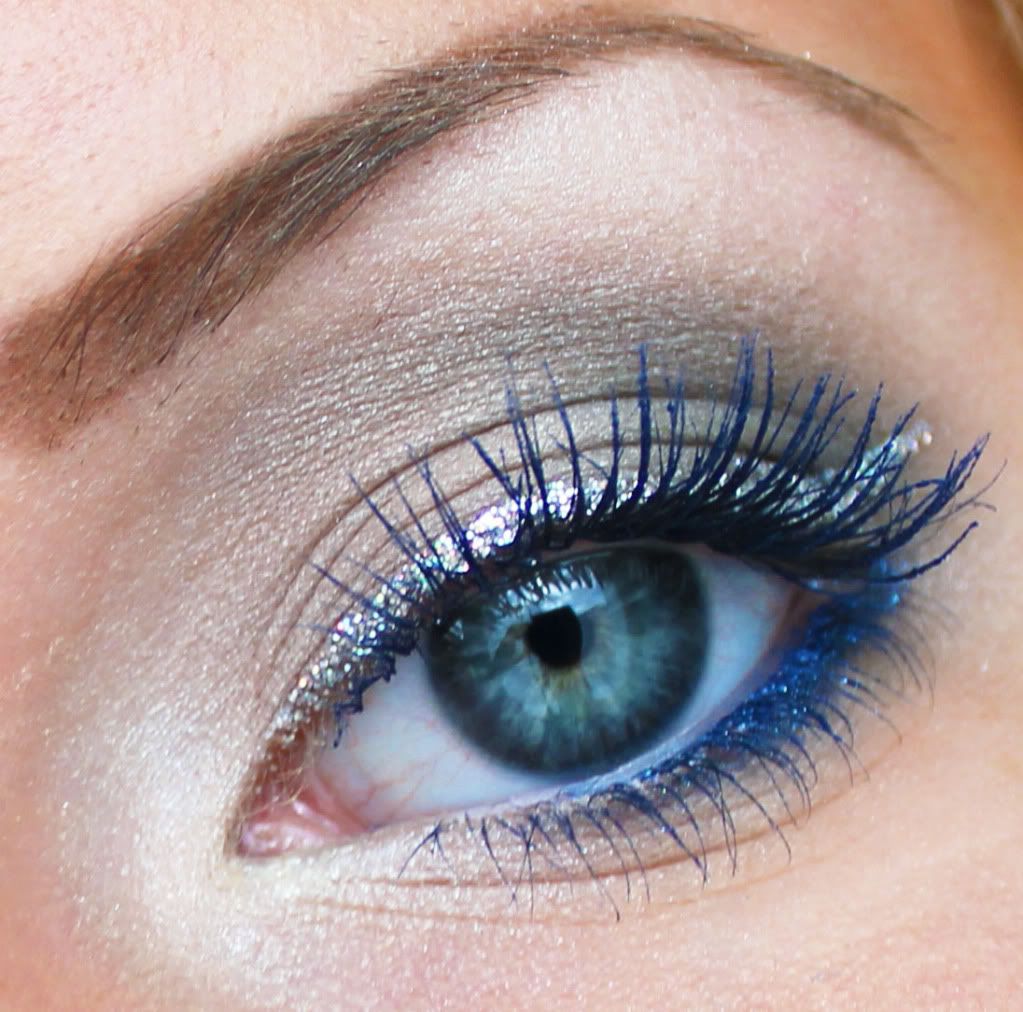 (I just love the eye shadows by the way, tested them for the first time yesterday. 
Shitty to soot with!)
Silver glitter
as eyeliner
(using Mixing Liquid)
Make Up Store (Hologram)
Blue eyeliner at the bottom of the lower and inner lash line, IsaDora, Twist-Up Metallic Eye Pen (49 Blue Hawaii)
White eyeliner
innermost on the inner lash line,
H&M.
Navy blue mascara on all lashes, Maxfactor False Lash Effect (Deep Blue)
Dark pink lip gloss, IsaDora (forgot it at Frida, and do not remember the color)
You will see the whole outfit later! Now I'm going to eat some "breakfast";)
Kiss!