Found a make-up I did a few days ago - A light make-up that is still colorful and really summery!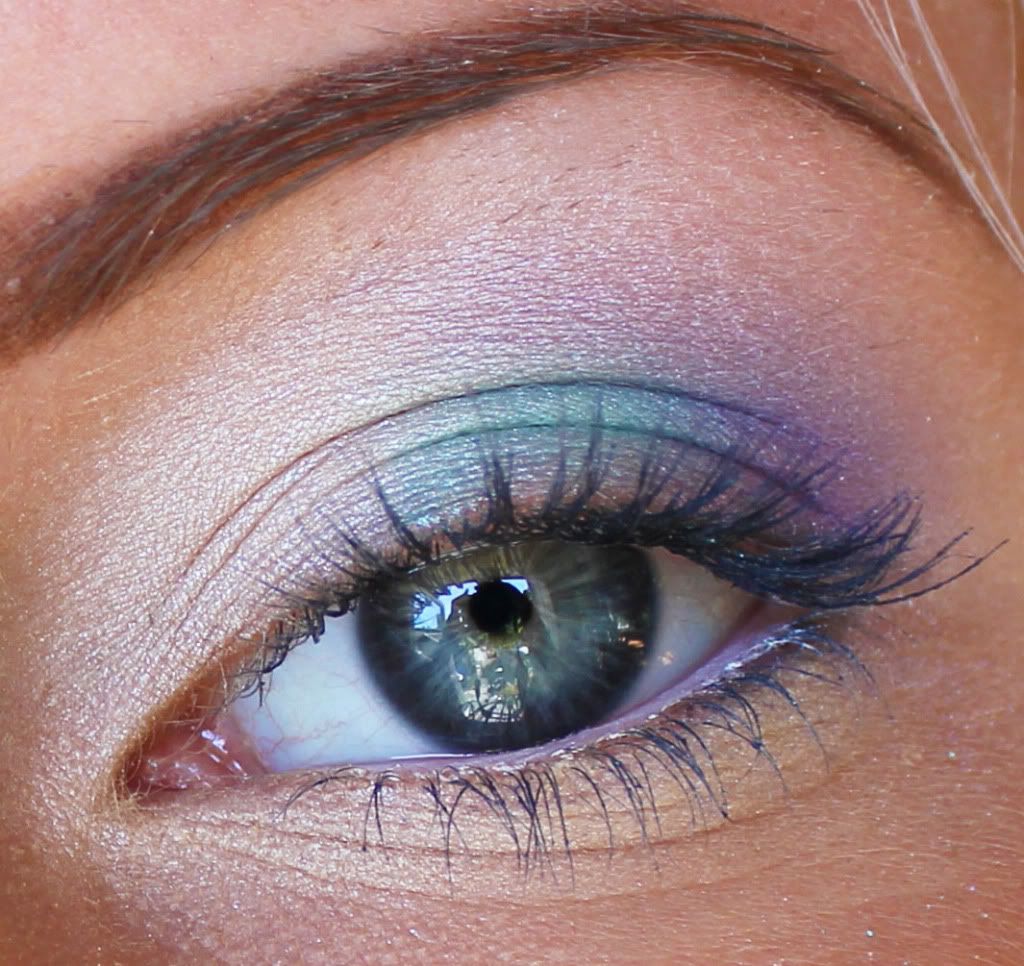 Light golden eye shadow on the lower lash line.
Yellowish shimmery
eye shadow on the inside of the eyelid.
Light blue eye shadow in the middle of the eyelid.
Purple eye shadow at the end of the eyelid and a little soaked along the globe line
White eyeliner
on the inner lash line,
H&M.
Navy blue mascara, Maxfactor False Lash Effect (Deep Blue)
Kiss!