If I take pictures of today's make-up just before I go to the bus, it's (still) pretty bright outside!
The sun is not really up, so the pictures become very gray. But it works right? :)
A really colorful make-up. A standard make-up when I want to do a quick make-up that is still visible and enlivens life.
Yellow
and
green
are namely colors that are easy to work with, they go together easily without having to blur too much. Same thing with
green
and
blue
!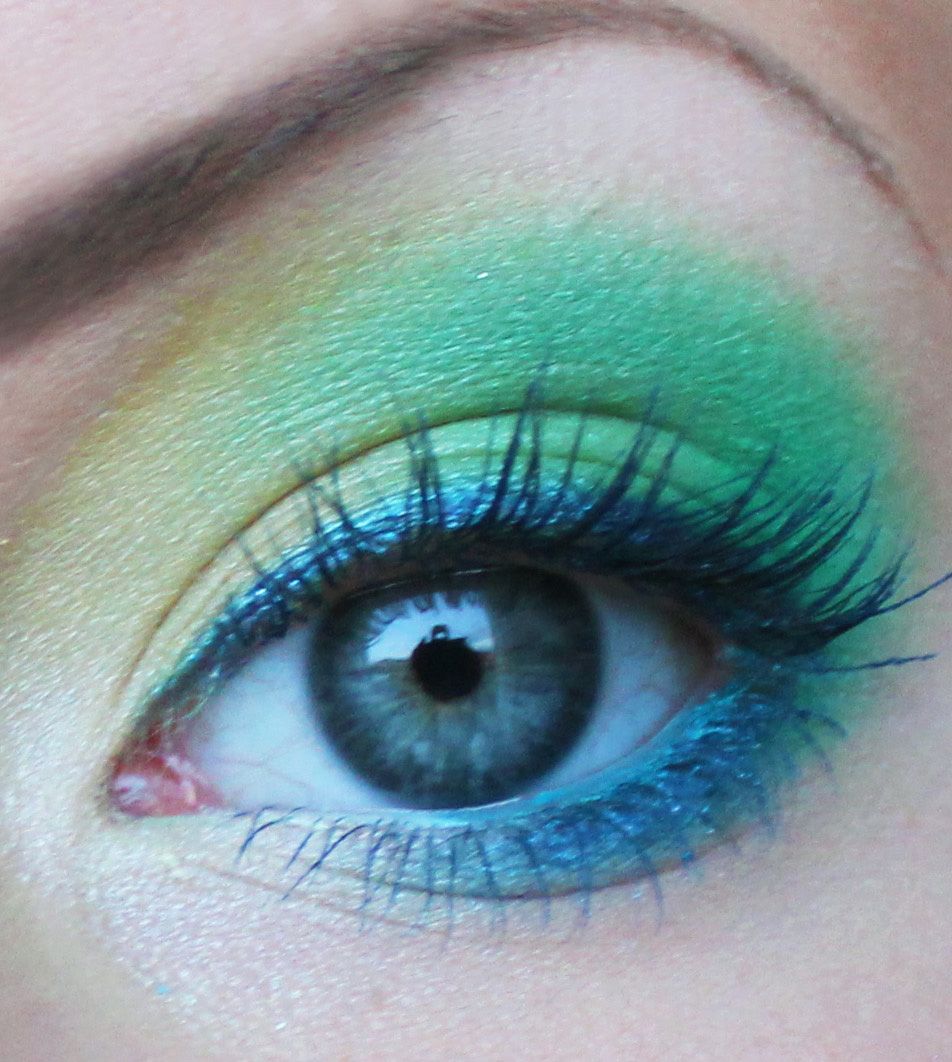 All eyeshadows are from Eleven 180 Palette.
Yellow eye shadow on the inside of the eyelid.
Green eye shadow on the rest of the eyelid.
Dark green eye shadow at the end of the eyelid, at the end of the lower lash line and along the globe line.
Blue eye shadow on the lower lash line.
White eyeliner
innermost on the inner lash line,
H&M.
Navy blue mascara on all lashes, Max Factor False Lash Effect (Deep Blue)
I did not look really this fresh after a few hours at work;)
Now it will be a cup of tea and a little plug.
Kiss!