Can't really choose the label for today's make-up, it feels both colorful, down-to-earth (mossy green) and party in my opinion!
Hope you like it :)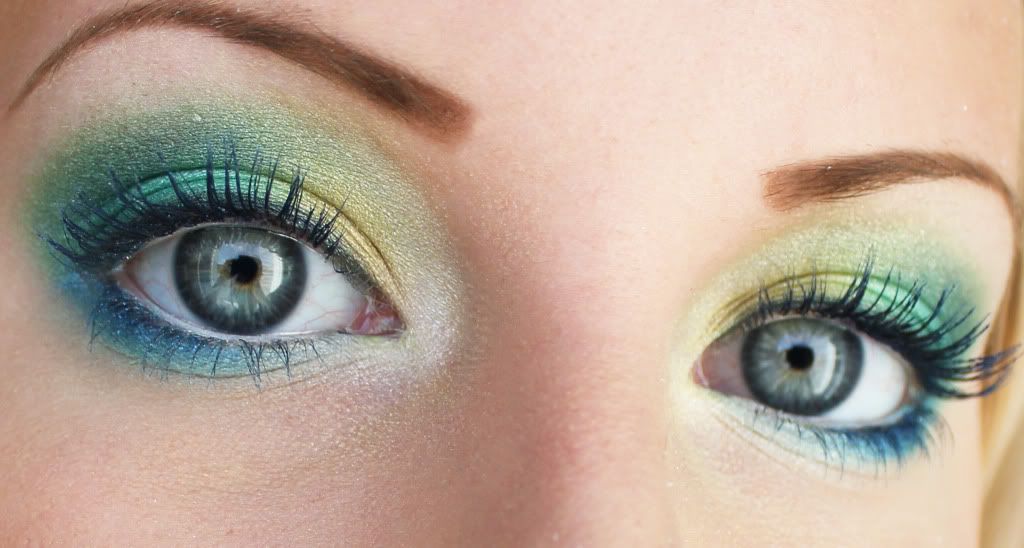 Tomorrow's party make - up for you who are going out maybe?
(All eyeshadows are from Eleven 180 Palette)
Yellow eye shadow on the inside of the eyelid.
Light green eye shadow in the middle of the eyelid.
Moss green eye shadow at the end of the eyelid and along the globe line.
Dark gray eye shadow a little along the globe line, for a more smoky impression.
Blue eye shadow on the lower lash line.
Light yellow-white (matte)
eye shadow under the brow.
White eyeliner
on the inner lash line,
H&M.
Blue eyeliner at the bottom of the lower lash line, IsaDora twist-up metallic eye pen (49 blue hawaii)
Navy blue mascara on all lashes, Max Factor False Lash Effect (Deep Blue)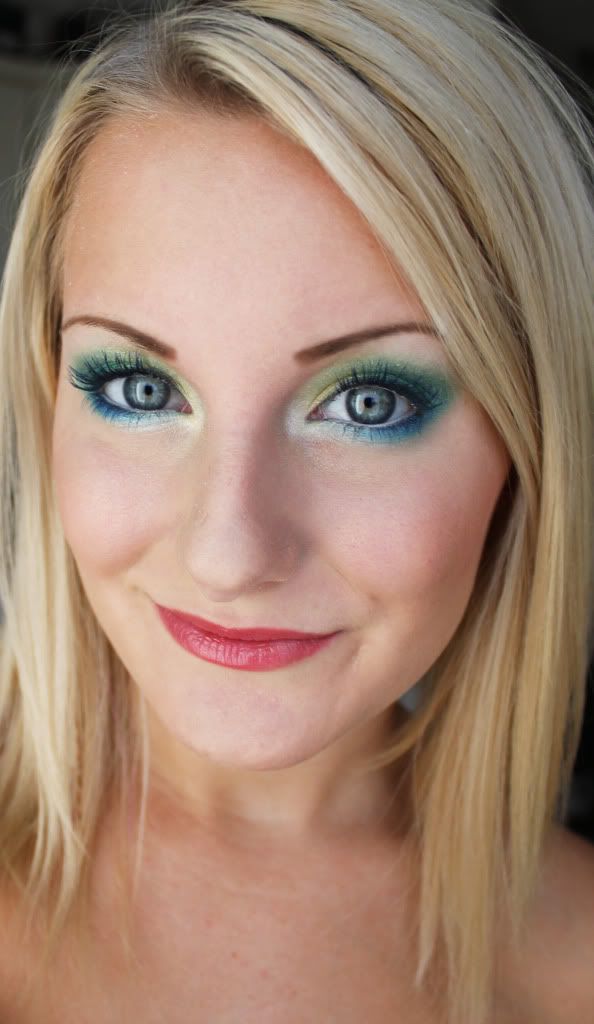 Now it's finally Thursday again (!) And I'll be going to the capital for mine very soon second lesson at Helene Falk's Stylist Training.
Would really need to invest in a mobile one can blog from, is not home until 12 tonight! Anyone have a recliner? :)