I am slowly starting to safely land on earth now, after several intense days of celebrating and unpacking all my things.
The day before the student I tested how I wanted the make-up, and therefore also have close-ups of what my make-up looked like on the actual student day :)
I myself see student makeup as a little more in the neutral direction that still has "the little extra". But I wanted 
colorful
and fun! But almost nothing under the eyes
(prepared for tears)
So about what I looked like! (However, also with a little blue glitter eyeliner on the upper lash line)
All eyeshadows are from Eleven 180 Palette.
Yellow
eye shadow on the inside of the eyelid and on the lower lash line.
Green eye shadow in the middle of the eyelid, and slightly blurred in the globe line.
Blue eye shadow at the end of the eyelid.
Light yellow
eye shadow below the beginning of the eyebrow.
My favorite lip gloss: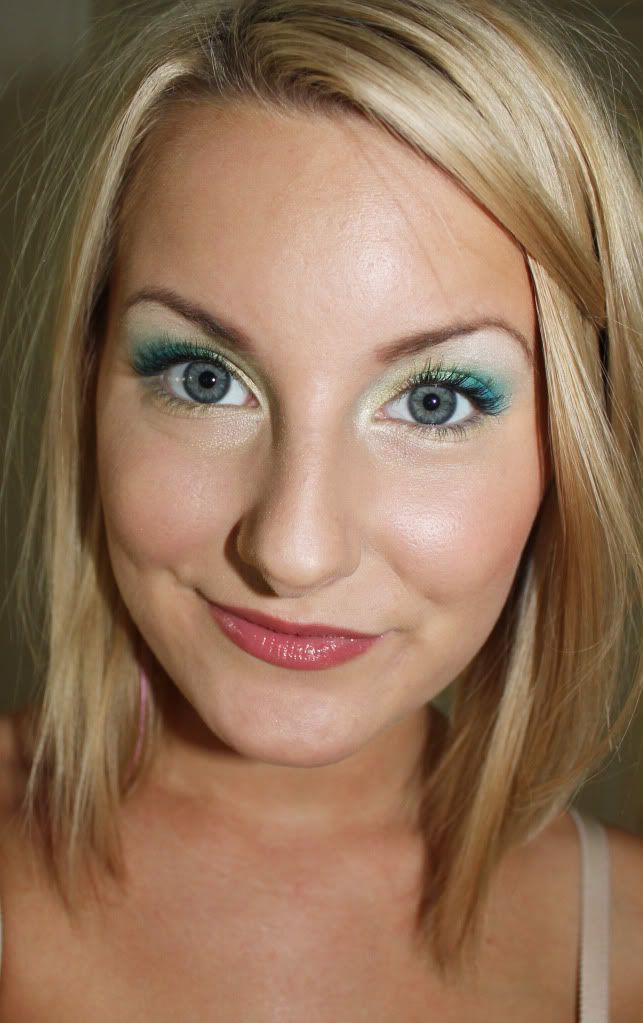 Just love this lip gloss, both the quality and the shade!
Now I'll go to Uppsala and have coffee Kristin! So nice to have at least have one person from the school who lives pretty close! :)