I forgot to show the make-up I did on Sister Mia last Sunday!
It was a cold, glittery party make-up with a bit of element
lilarosa
.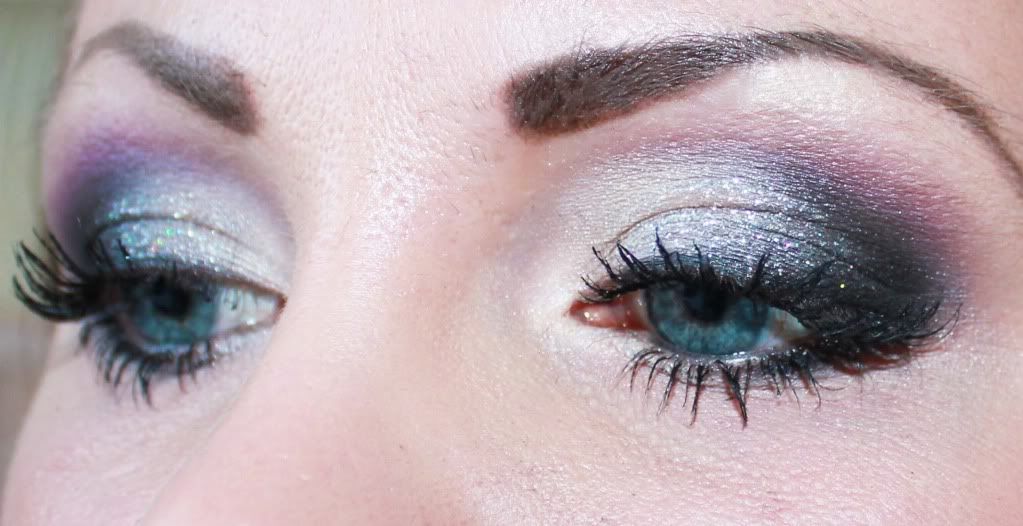 With flash.
Without flash.
All eyeshadows are from Eleven 180 Palette.
Light silvery eye shadow at the inside of the eyelid and at the bottom of the lower lash line.
Silvery eye shadow in the middle of the eyelid.
Black
eye shadow at the end of the eyelid, along the globe line and at the end of the lower lash line.
Purple eye shadow over the globe line.
Silver glitter
on the eyelid (fastened with
MUS Mixing Liquid
)
MUS Glitter (Hologram)
Black eyeliner
on the inner lash line,
L'Oréal
.
I matched this with Red lips!
Now I will go to the capital, more specifically the Svt house, and have an internship at Så ska det låta :)
Have a nice Tuesday everyone!