Here is today's make-up - A really colorful and shimmery make-up, inspired by summer (troot rainy weather)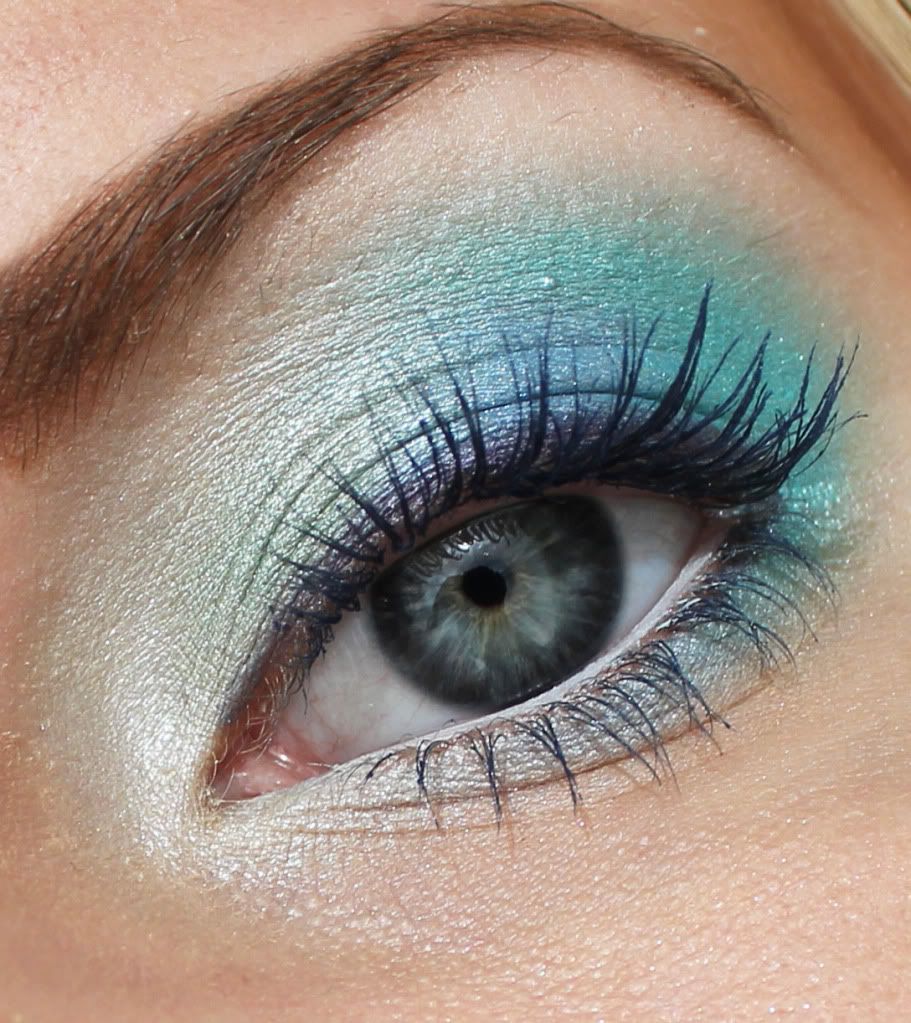 All eyeshadows are from Eleven 180 Palette.
Light mint green eye shadow at the innermost part of the eyelid and in the middle of the lower lash line.
Light blue eye shadow in the middle of the eyelid.
Turquoise blue eye shadow along the globe line and at the end of the lower lash line.
Yellow-white eye shadow
at the bottom of the lower lash line, in the corner of the eye and up towards the beginning of the brow,
 Kryolan Eyedust (No.1)
Purple eyeliner along the entire upper lash line and at the bottom, Isadora Perfect Contour Kajal (69 Amethyst)
White eyeliner
on the inner lash line,
H&M
.
Navy blue mascara on all lashes, Maxfactor False Lash Effect (Deep Blue)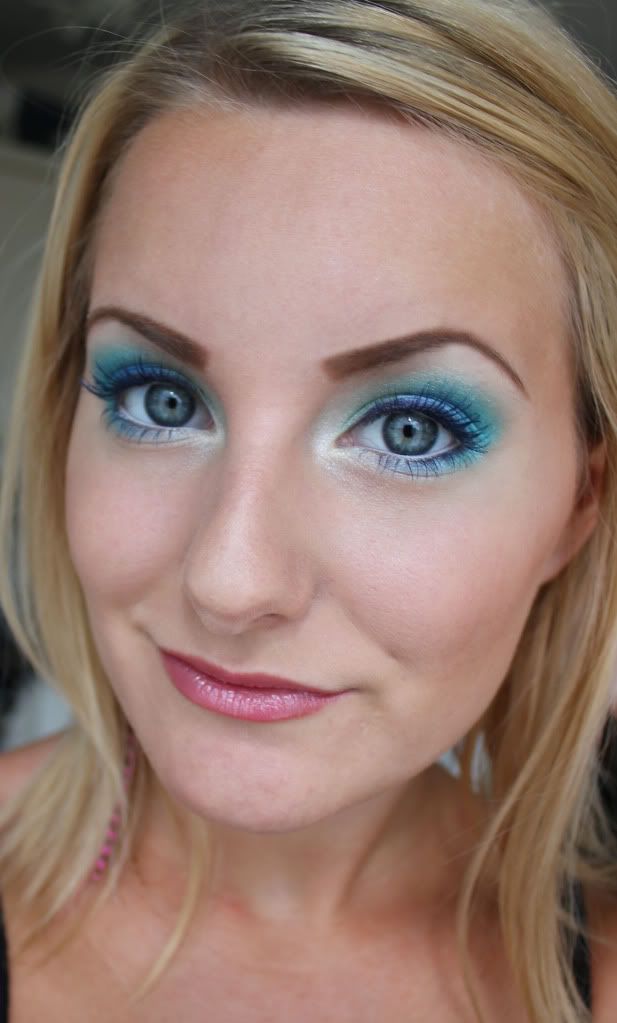 Now I will put back my feather extensions (colored the growth just now) and then it will be pimples in bed!